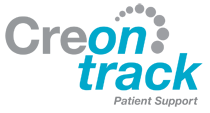 Hello.
Your doctor has prescribed Creon because your pancreas isn't making enough digestive enzymes – a condition known as Pancreatic Exocrine Insufficiency (PEI). Creon can help treat the symptoms of PEI and help you maintain a healthy digestion. By joining the Creon Track support programme, you can help ensure that you have the best possible information about your condition and its treatment.
As a member of the support programme you will be entitled to free help and advice and if you'd like to speak to a nurse, you can telephone the freephone helpline, and we'll arrange this for you. You'll also receive a package of information booklets and a DVD within a few days of signing up.
To join Creon Track you will be asked to complete a registration form. The personal details you give to join the programme will only be used for the purposes of Creon Track membership, they will not be shared with any third party.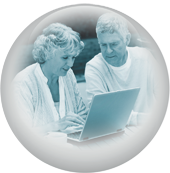 The support items freely available to Creon-treated patients when they join are:
Freephone Helpline
We'll arrange a nurse to phone you back to offer advice over the telephone about PEI and about taking Creon. Available Monday-Friday between 9am and 5pm.
Useful Tips to Keep You on Track
A booklet which explains what PEI is, why you've been given Creon to help, and what you need to know about taking it.
Tracking Your Progress Treatment Diary
A personal treatment diary to help monitor your food intake, dosage and PEI symptoms.
Creon Track DVD
Information and advice about living with PEI, including tips from a dietitian and consultant.
Fridge Magnet
To help you remember to always take Creon with food.